Important Assets for Business Owners and Leaders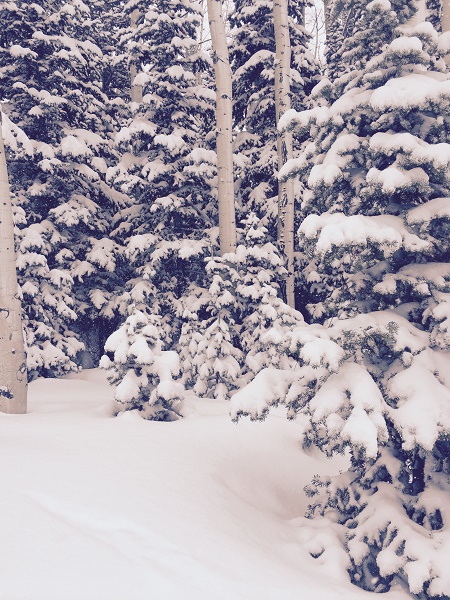 What assets are most important for your business success?
I had the wonderful opportunity to spend five days skiing in Park City, Utah over the past week and it was the best skiing I have ever experienced. As I write this for the small business owner in mind, you may be wondering why I'm sharing with you that I had a great ski vacation. I mention it because at one point, as I was skiing down the trail, four words came to mind: trust, desire, drive, and passion. I was fully present with what was driving me to do my best skiing ever after 9 inches of snowfall; something that has always caused me to get a bit uncomfortable in the past. See, as a New Englander, powder skiing is not what I am used to. Even with the multiple ski trips out west, skiing on groomed trails, or even icy trails, is my comfort zone; powder skiing is outside of my comfort zone.
Yet as I experienced this fluffy powder, I trusted my abilities to ski; after all I've been a skier for 23 years and can handle any terrain. I had a desire to fully enjoy and let go of any limiting beliefs; I had the drive to tackle the powder and ski my best; and skiing is one of my passions – I just can't get enough of the thrill and the view. Still, what does this have to do with business?
As I work with my clients who are trying to take their businesses or teams to the next level, trust, desire, drive and passion all play an important role.  If a business owner or leader lacks any of these assets, the business will suffer in some fashion. If you are a small business owner or responsible for driving results for your team, consider the following:
What or who do you need to trust?
What is your overall desire for your company or your team?
What drives or motivates you to do your best and achieve your goals?
What are you passionate about? How can, or does this contribute to your leadership abilities?
If one or more of these assets is lacking or completely missing, what does that suggest to you? Are you doing what you love and find meaningful? If your answer is no, what do you want to do differently? If your answer is yes, what do you need to revitalize your desire, drive, or passion? And if trust is an issue, what do you need to do to build or rebuild your trust?
By being truthful with yourself, reflecting on a time, or an event when all four of these assets existed, perhaps you can gain inspiration to bring that to your present work.  And if you have all of these assets and you still want more for your business, what else is needed?
As a leadership and business coach, I've helped numerous people reignite their passion, drive and desire, as well as helped them find the trust necessary to move forward in their businesses. Many entrepreneurs or small business owners feel like they have to figure out all the answers by themselves. That's not usually the best approach. If you would like a thought partner, an accountability partner, or a strategic partner to help you get clear on the above answers or other issues holding you or your business back from where it can be, consider working with me.  Contact me here or by calling 617.365.9550. I look forward to hearing from you and helping you take your business or your team to the next level.