Frequently Asked Questions
Mediation is a confidential and voluntary process. It is an opportunity for you to own your own process and self-determine, rather than passing the decision off to a judge or other third party. If you are unable to resolve your dispute or reach an agreement in mediation, you always have the option to end the mediation and resolve to another process, including litigation.
Some people opt to have legal representation, others do not. I will work with couples, families or others in conflict with or without attorneys in the room – that is your decision. Typically, I recommend all participants in mediation have their memorandum of understanding (agreement) reviewed by an attorney.
Depending on the topic being mediated, the process can take one to multiple sessions. When we have our initial conversation, we can discuss what is common for the results you are trying to achieve. Our sessions will be for a pre-determined amount of time, and that can vary depending on the nature of the conflict and the availability of those who will be participating in the process.
Mediation works best for those who are interested in trying the process; however, I have had success with people who have walked into the room stating, "This is not going to work". It is magical to watch the transformation when people are provided an opportunity to work on what matters to them and to have the freedom to communicate in an environment without judgment. One of the questions I will ask during the session is, "What do you want to achieve today?" or, "What will success look like?"  Questions like these help my clients clarify why they are in the room and allows for transparency which is essential for successful communication. Sometimes clients change their expectations and goals during the mediation; sometimes they remain the same. Mediation is a bit like a compass providing a roadmap that allows for detours. As a neutral third-party, I will help you navigate enabling you to stay on course.
Complete the contact form or call me at 617.365.9550 and I will reach out to you within one business day.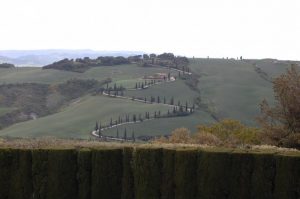 "If not now, when?"
-Rabbi Hillel
"In the middle of every difficulty lies opportunity."
– Albert Einstein