About Heidi
As a professional coach and mediator, Heidi Werther works with individuals, families, and organizations empowering them to embrace changes that fuel constructive results. She coaches people in transition specializing in interpersonal relationships, co-parenting challenges, business relationships, career transitions, and business growth. As a mediator, she specializes in divorce related matters including child custody, support, parenting plans, modifications; and family matters including elder issues, and small business matters.
Having over 25 years of experience in the corporate world helping companies improve through change and mentoring and empowering her direct reports, Heidi set out to fulfill her innate passion of helping others who were stuck or were in conflict. An expert in her field through her work achievements, academic studies, and personal life experiences, Heidi listens to her clients, helps them to clarify their life purpose, communicate their dreams, desires, and goals, and empowers them to take action allowing them to move forward in the direction they choose. She believes her clients have the answers within.
A child of divorce and a divorced parent of two, Heidi is familiar with the many challenges and conflicts her clients face. Her desire to work with others in transition is a result of her recognizing the strength she found from within to carry her through her own life challenges. After many years of being sought after to assist friends and colleagues facing divorce, relationship issues, co-parenting struggles, and career choices, she pursued and completed a Co-Active Coaching certification program through CTI, Coaches Training Institute, as well as earned a Master of Science, Mediation and Applied Conflict Studies from Champlain College. These programs, along with hundreds of hours in the field mediating family, divorce issues, and other cases presented in the district courts, as well as coaching individuals in transition or simply stuck not knowing their next step, convinced Heidi that her clients are the best to determine how to move beyond their conflict, develop a working agreement or move forward to live a fulfilling life.
"Twenty years from now you will be more disappointed by the things that you didn't do than by the ones you did do, so throw off the bowlines, sail away from safe harbor, catch the trade winds in your sails. Explore, Dream, Discover."
– Mark Twain
Coaching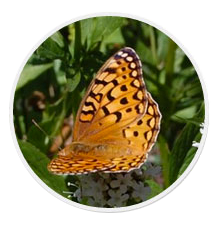 Coaching is a process designed for people who are seeking clarity and desire change. If you are hoping to be fulfilled, to live authentically, to honor your values, or maybe just get "unstuck", working with me as your coach will empower you to gain clarity, acknowledge you have choice, encourage you to take action, and ultimately embrace positive change.
[ Read More ]
Mediation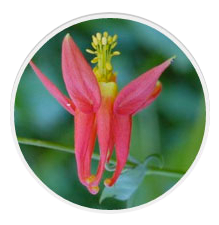 Mediation is an opportunity for two or more people to have a conversation to address a conflict, dispute, disagreement, or a legal issue such as divorce. It is a confidential and voluntary process in which together, the participants at the table have the opportunity to develop creative solutions to help them identify how to resolve the conflict and/or move forward. It puts you in control and allows you to focus on what is important to you.
[ Read More ]
Contact Heidi
I offer an initial complimentary phone consultation. Please complete the below form and indicate if you are interested in coaching or mediation or call me at 617.365.9550.